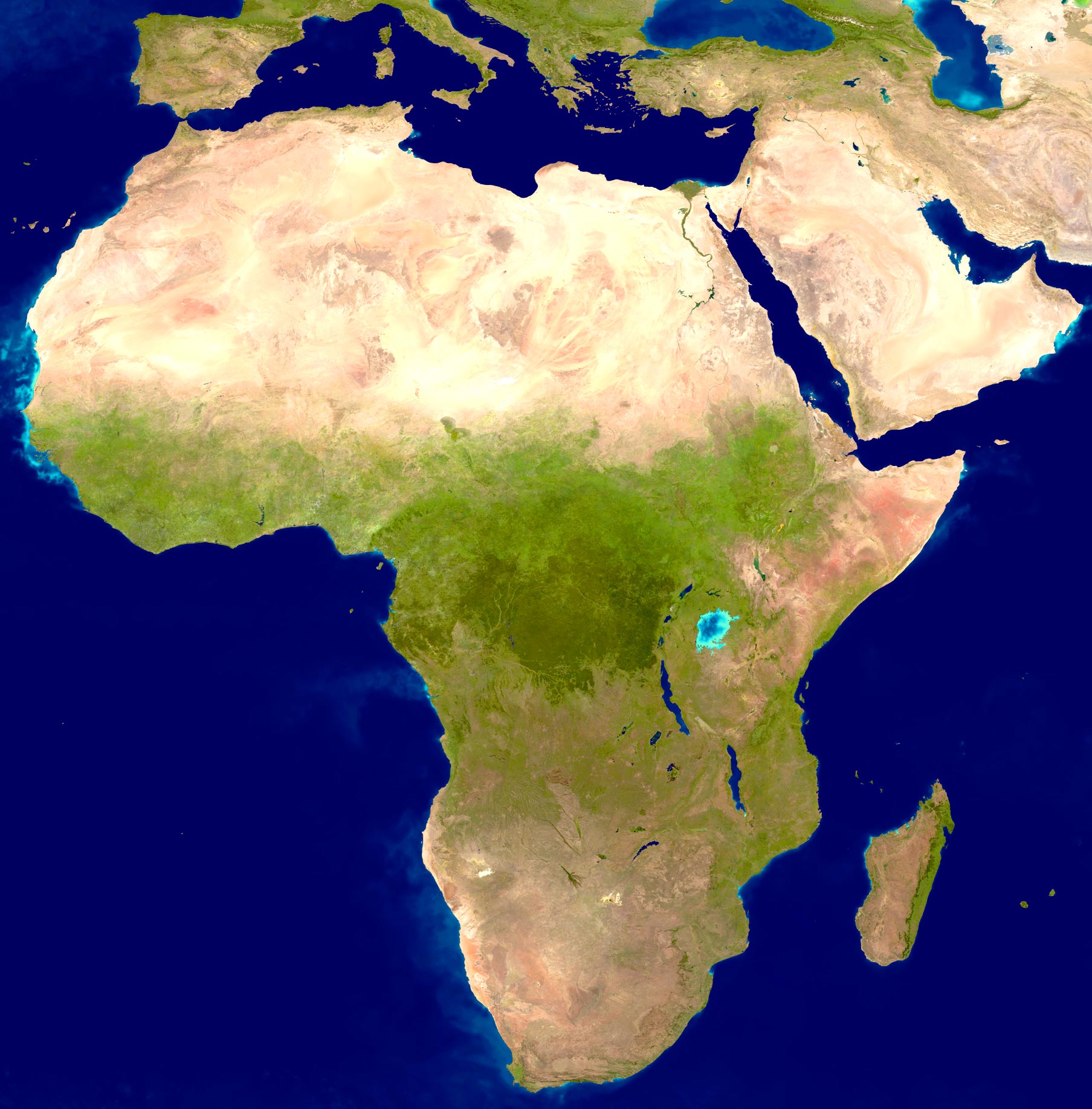 Weeks ago, while seeking creative stimulus on television, I chanced upon an American programme, one of those life-of-a-very-rich-brat formats that are becoming very popular these days.
This one centred on an eighteen year old girl who came home to receive what she termed the worst news of her life - a forced visit to Africa (it was actually Kenya) as a birthday present.
My grouse is not with the programme title (though 'Exiled', is a rather harsh name for a holiday to the Kenyan Savannah) but with the way, the producers conveniently skipped most of modern Kenya - minus a beat up Land Rover and a khaki wearing guide. The editor cut off all references to modern Kenya, leaving just a sparsely populated Masai village, whose natives paint their round earthen huts with cow dung - a point the teenager made sure to stress when her rich dad called her via satellite phone.
Another sore point is with the subtitles. The native guide in the programme, a tall, beautiful Masai girl inappropriately named Josephine, who spoke clear, just slightly accented English, had her words subtitled, while the nasal sounding American teenager, whose words seem to drawl forever, made do without subtitles.
Anyway, I took solace in the thought that the use of subtitles probably meant Americans cannot understand clear, well-spoken English. Perhaps I am propagating a stereotype here but what else does the constant use of subtitles when African speakers are concerned denote?
However, as we all know, double standards are hallmarks of the great western experience.
One would have expected Josephine to be invited to partake, even if briefly, in the 'good life' when her American guest went back home, but, expectedly, nothing of such occurred. The American girl went back home to tell about the horrors she faced during her five-day stay, further subjecting an already badly informed society to more miss-education .
Time and time again, I have come across condescending stereotypical opinions about Africa and Africans in the western media. I used to excuse these statements, believing, erroneously, that the writers did not know enough about Africa to form an opinion about the topic they chose to spotlight, when in truth, these writers were following a cultural script that sends every negative image about Africa to the top of the list without recourse to factuality.
I was so set in my belief that human nature makes it imperative for people to seek knowledge about the unknown, that a thirst for knowledge inherent in man makes discovery possible.
Well, I believed wrong. For the West, knowledge about Africa, when not linked to profit making, is generally constrained to stories about despotic leaders, child soldiers, wars, epidemics and recently, mass rapes. Even knowledge about economic potential exploited from Africa is usually left to the annual reports of western multinationals involved in the exploitation.
Sometime ago a friend pondered on his Facebook status about the common perception by westerners that Africa is one country. The answer, which I am sure you would have grasped, points to an institutionalised apathy to knowledge outside the western sphere of influence.
Thankfully, I was not one of those that bought into the Obamamania that swept this planet a few years ago.
Africans, even more than the African Americans, saw in that man's ascension a sign of the acceptance of the African into the scheme of things.
They forgot that Obama, raised within the safety of his white mother's family, would naturally feel more affinity to that race, hence, the little impact of his government on the perception of Africa on the global stage.
The battle to get Africa more respect in the western media should be an all-inclusive one. Let us shout to the high heavens when we feel aggrieved, let the African American media spare Africa more coverage; let their celebrities visit more, and not just our game reserves, let their writers counter the negative images that the west seem to feed off. Only by doing such can they find relevance in a society that begrudges them their blackness. An African American posting a picture of starving children in Somalia beside that of poor welfare African American kids in a quest to explain why she is proud of her 'good fortune' for being born American smacks too much of self loathing and the culture of ignorance we are talking about.
We in Africa should also do more to sell ourselves. We have to start believing again, to look beyond the toga of bad leadership and embrace a more positive outlook to life, if for nothing, then for the fact that the western world needs us more than we need them.
There is really nothing to be ashamed of in being an African, we may be poor by Dollar and Pound standards, but as Eric Donaldson said, ''the progress you make is not about how rich you are''.